Best Time to Visit Uganda | Gorilla Adventure Tours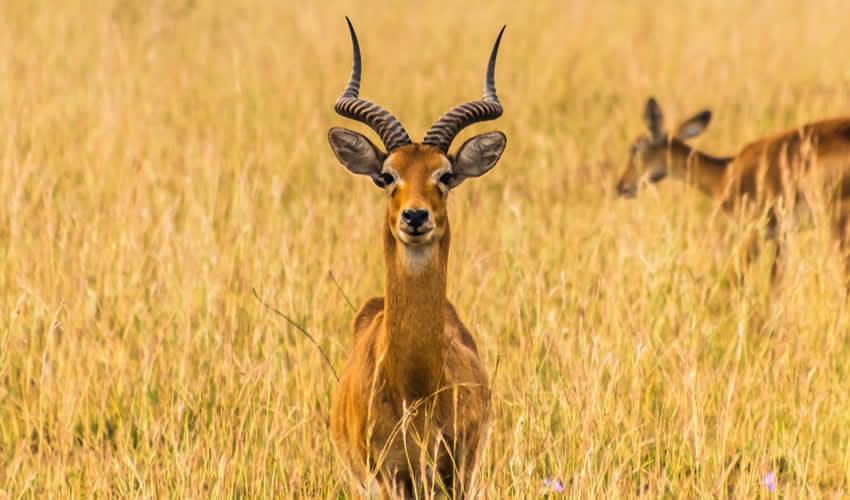 Uganda is internationally known as a tourist destination for anyone seeking a wholesome tourist experience mainly because of her abundant game stock, natural resources, diverse cultures and climates, vicinity to the equator, landscape beauty and spectacular ecosystems. Uganda's average temperatures range between 21.5°C and 71°F which drop to about 54°F at night while annual rainfall is between 1000 to 2000 meters. Here is the best time to visit Uganda.
The best time to visit Uganda is during the dry months of June to August and December to February for the most part. These dry months are the best for primate tracking in the county's rain forests which are by default so wet which makes the experience easier during the dry season.
It should also be noted that Savannah vegetation in most National Parks is minimal during the dry seasons which makes it easier to spot the animals as they gather around water bodies.
Tourists should note that December is one of the country's busiest months since most Ugandans wishing to go on vacation to the National Parks do so during the Christmas holiday which makes accommodation scanty. Therefore, one is advised to book their accommodation in advance.
That said, Uganda's climate is so conducive that even during the rainy season, there are always sunny intervals. In fact, in most cases, the moment it ceases to rain, the sun comes out which means safaris take place throughout the year although some roads get so bad that cars sometimes get stuck while forest trails get slippery.
The advantage is that during the wet seasons, most tourist destinations reduce accommodation rates to attract more tourists which would be ideal for someone on a budget.
Having said all the above, please keep in mind the fact that of late, climate change has brought about change in weather patterns which has subsequently made it harder to precisely tell which months are dry or rainy and favourable to tourism or otherwise. Contact us for more information about the best time to visit Uganda.