Sabyinyo Silverback Lodge is located on the slopes of Virunga Volcanoes close to the park gates or park headquarters of Volcanoes National Park which is perfect for Gorilla trekking. It is being managed and operated by the Governors Camp but owned by the local community trust and it spearheads the socio-economic projects with the community which has promoted local tourism within the Virunga regions.
This is a classic and one of the luxury facilities in Volcanoes National Park. It is one of the oldest lodges in Volcanoes and started by giving back to the community members and now it is the community owned business in partnership with the Rwandan Government.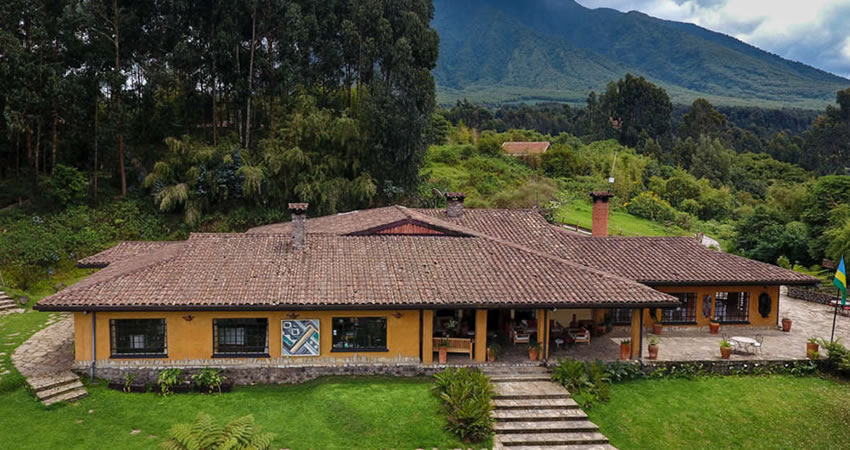 With the support from the International Gorilla Conservation Program and African Wildlife foundation has raised 3.2 million from the tourism socio-economic revenue and donated to SACOLA community trust and this enable the local custodians of the Rwanda's Gorilla rich forest to design a good looking and well maintained manors and cottages on hill which overlooks the Volcanoes National Park hence the Sabyinyo Silverback Lodge.
The Lodge has Eight (8) Cottages with wonderful views of the surrounding areas and volcanoes itself making it one of the good lodges to stay at while visiting Volcanoes National Park.
Governor's camp which started operating facilities in Kenya has been pioneering immersive and transformational camps in the Mara since 1972. With this good reputation, Sabyinyo Silverback Lodge guarantees a good quality services reflect its face of luxury services in the Virunga region.