This 5 Days DRC Wildlife Safari Tour allows you to have an overview on Kinshasa and it's surroundings, how local people live and behave. You'll experience fishing life at the Congo river before and when having a cruise. Enquire Now You'll see a lot of different kind of fish that contain in the Congo river at Kinkole fish market. You'll experience how vast is Kinshasa when travelling to the Zongo falls in the province of Kongo Central and notice the obvious different between the two population even though they're closer to each other. Book this DRC tour.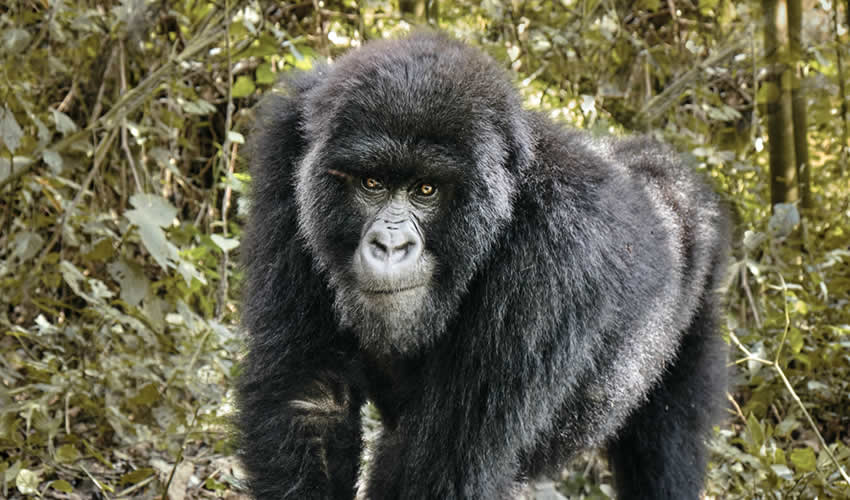 Day 1: Arrival – Kinshasa
A Gorilla Adventure Tours safari guide will receive you upon your arrival in Kinshasa. He will brief you about the 5 Days DRC Wildlife Safari Tour and then transfer you to a hotel already booked for you for dinner and overnight stay.
Day 2: Kinshasa City Tour
After your early morning breakfast, you will go on a tour of Kishasa City and explore multiple tourist attractions and unique sightings. After lunch you will drive to the Mosoleeum of former president Laurent Desire Kabila. Then transfer to the rapids of Kinsuka where you will see how close the two cities Kinshasa and Brazzaville are.
Day 3: Transfer to the Zongo Falls
Today you will be taken to see the Zongo Falls. This site is unique and needs to be known by you tourists. You'll have time to relax , hearing water drifting through the rocks with loud noise, there's a swimming pull too, a wide quiet enjoyable space you'll love to experience.
Day 4: Botanic Garden Visit – Transfer to Kinshasa
You will have an early morning breakfast at the lodge and then be taken to visit a botanical garden as you proceed back to Kinshasa City with lunch enroute.
Day 5: Departure
As the safari tour comes to a close, you will be taken to visit the National Museum, fish market, the harbor and you will go on a boat cruise along the Congo river. Proceed to the airport for your departure flight.
End of the 5 Days DRC Wildlife Safari Tour.
The 5 Days DRC Wildlife Safari Tour cost includes;
1 Gorilla trekking permit per person.
Accommodation & meals as indicated.
4×4 safari vehicle.
A professional English speaking knowledgeable driver guide.
Bottled drinking water on board.
However, the 5 Days DRC Wildlife Safari Tour cost excludes;
International flights & Visas.
Tips.
Drinks.
Any changes to the itinerary.
Laundry.