Kivu Lodge is located in Karongi district and it is being managed by 3B Hotels. It is a sister lodge to Mountain Gorilla View Lodge and fame tree village. It is situated on a small piece of land just on private peninsula on the Lake Kivu.
The lodge is off the highway from Karongi to Kamembe. Flights can land at the lodge on its standard helipad on sight. Flying time from Kigali International Airport to the lodge is just 30 minutes. By private speed boat from Rubavu to the lodge is only 2 hours while from Kamembe and  it takes 1 hour by speed boat.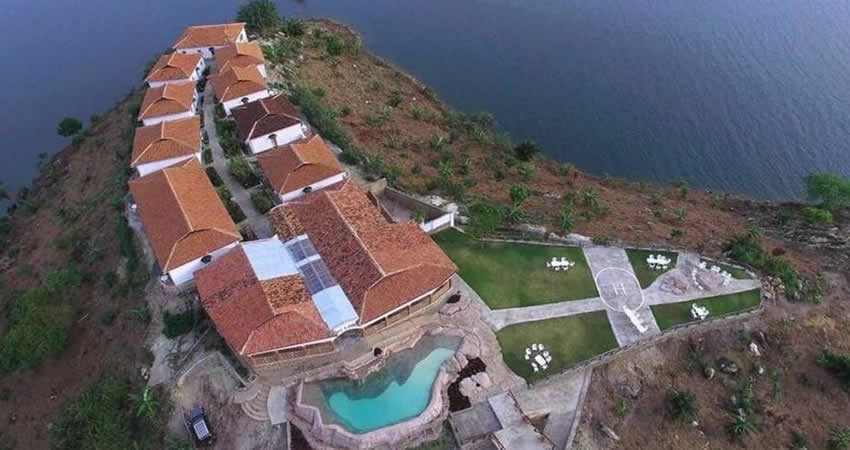 The lodge is made of 20 specious cottages where 2are executive suites. It also contains a restaurant, coffee bar and lounge bar, outdoor cascading swimming pool overlooking the waters of the Lake Kivu.  The rooms are direct to Lake Kivu offering stunning views of the Lake Kivu with private balcony.  It is surrounded by a private coffee plantation.
ACTIVITIES AT AND AROUND THE LODGE
Relaxation in a tranquil environment
Local fishing
Swimming
Water sports
Sunset cruises on the Lake Kivu and dinner/cocktail parties aboard the Iliza
Visits to the coffee plantations and coffee tasting
Visits to the tea plantations, factory and tea tasting.
Local cultural troupe dancing (intore).
Visits to the local community.
Visit the Bisesero Genocide Memorial Site
Hiking
Visits to Nyungwe Forest and the source of the River Nile.