This apartment is under the management of highland suites in Rwanda. It is located in the heart of Kigali Rwanda in the areas of Nyarutarama. This is one of the high end areas in the Kigali Rwanda history.  The apartments contains 36 luxury suites of world class and the location is amidst the national, regional, business, political and social life centre of Kigali. It is well built in a spacious landscape ground and green gardens which are good for your relaxation in Kigali.
The 36 rooms also include one bedroom and 2 bedroom Suites. The apartments also have 3 conference halls and business centres.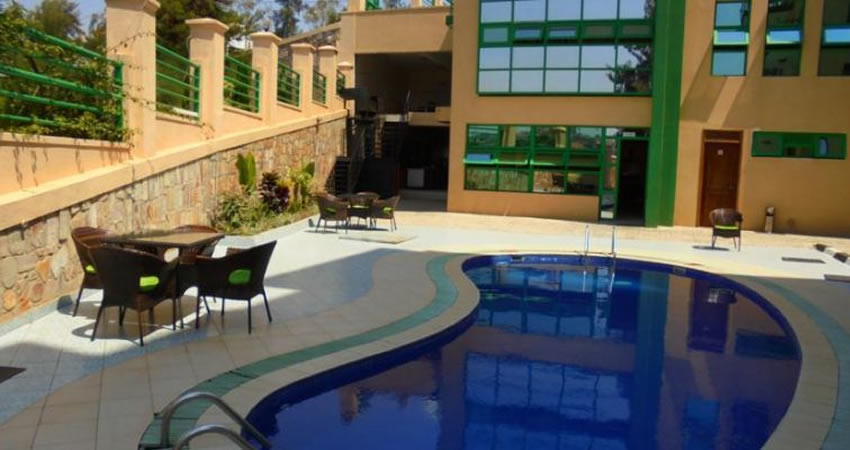 The apartment is one of the highland suites hotels and they are known for its luxurious accommodation in Kigali Rwanda.
The facility reflects the dynamism of Kigali town. These luxury suites make up charming accommodation that feature luxuriously state of art furnishing, DSTV, Kitchen, suites have been designed with hotels and apartments.
The highland suites and apartments are build inform of one and two bedroom apartments which are well set up and furnished. They have sitting room, lounge with comfortable sofas and coffee table, a dining area with a four seater dining, the bedrooms have double beds with fancy beddings, and the luxurious bathrooms have both showers and bathtubs.
To add on, the rooms are well equipped with LCD flat screens connected to Satellite Television network, a mini bar, private safe, bathrobes, hairdryers, slippers, tea and coffee making facilities.
RECREATIONAL FACILITIES
Swimming Pool
Restaurants
Bar
Spa and Wellness
Fitness Centre.