Great apartment is found on KN 5Rd street Kigali, Remera, Rwanda. It is composed of 19 air-conditioned rooms including single rooms, standard rooms, suites and luxury rooms. All rooms have safes, open balconies, Flat-screen televisions come with satellite channels, and Bathrooms include showers, WI-FI, desks and phones, and AC. Housekeeping is provided daily.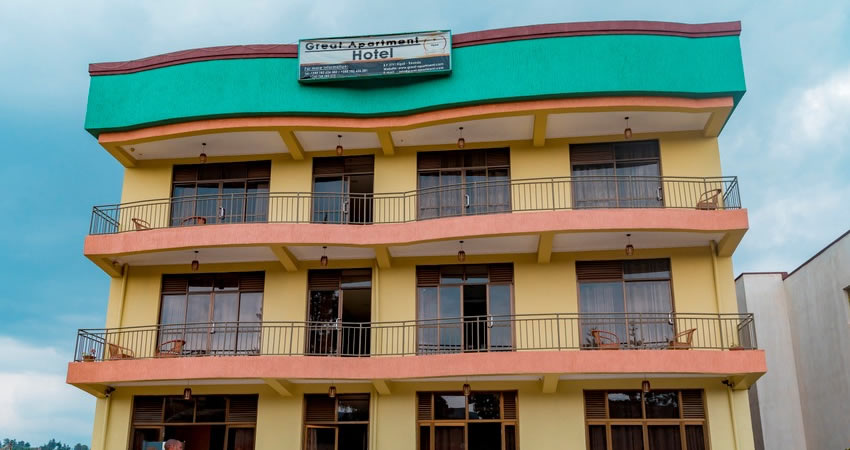 If you are look for affordable place to relax, pamper yourself and enjoy great food then great apartment could be your choice.
Conferences can also be done here since the hotel has conference rooms which are extensive and include everything you would expect to find in a high quality, and there is free Wi-Fi throughout the building and when you're out of the conference room.
While at Great Apartment hotel, Kigali Arena and Ivuka Arts Kigali are cultural highlights, and travelers looking to shop may want to visit Kimironko Market and Kigali Heights. Looking to enjoy an event or a game while in town? See what's happening at Stade Amahoro or Nyamirambo Stadium.
The hotel is smoke free and it features restaurant for all meals, a bar/lounge, and a business center. Free breakfast (local cuisine) is provided, free self parking, and free airport pick-up. Other amenities include a meeting room, dry cleaning, and laundry facilities.