This is a budget accommodation found in Kibuye just on the shores of Lake Kivu. It has the best view compared to most facilities built on the shores of Lake Kivu. It is built on quiet serene and this makes it an appropriate place to stay at while at Lake Kivu.
The accommodation here is worth the money being charged depending on the different categories of the rooms being provided and all rooms are facing the lake with the panoramic views of the hills and the lake. So you will confirm why Rwanda is called a place of a thousand hills.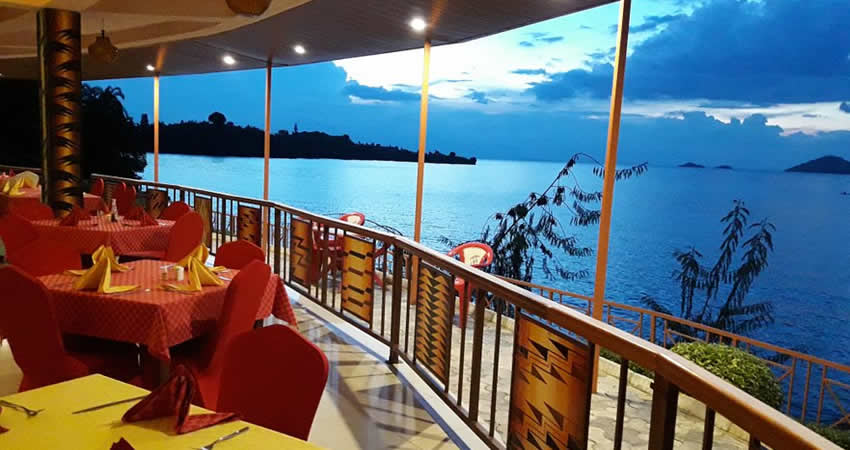 The ensuite double / twin rooms have spacious private rooms and dorms with magnificent views of the lake and hills from the rooms. The rooms are big enough for one, with a mosquito net and working WiFi with the bathroom in every room.
The rooms are very clean with hot running water, and a great front porch to sit on, drink wine, and read. The restaurant also has some great fish (tilapia and captured from Lake Kivu) with great atmosphere right on the water. It is a walk away (15-20 minute walk) to a beach with a nice cabana for sitting out of the sun.
All in all, the facility is very simple but with what you may need for a night like any other hotel. Rooms are okay, internet is okay, and food is okay. The view is beautiful with lots of steps to get to the rooms and restaurants.
You can also gaze around the guesthouse, reading and eating in this quiet environment. You can also rent a boat to take you to Gisenyi with the help of the hotel which is a great experience. Above all, it is a good place for Swimming in the lake, Ideal for avid birders, perfect retreat spot, and internet facilities available with cheap boat trips as a plus from the guesthouse.