Gorilla Adventure Tours is an established tour and travel company registered in Rwanda. We have over 10 years' experience offering memorable safaris and gorilla trekking tours in Rwanda, Uganda and parts of the DRC. Here is more about Gorilla Adventure Tours.
At Gorilla Adventure Tours we aim to satisfy all your travel needs without straining your budget. Our safaris and expeditions are crafted by a diverse team of professionals based in Rwanda and Uganda to deliver the finest tour experiences from a native perspective.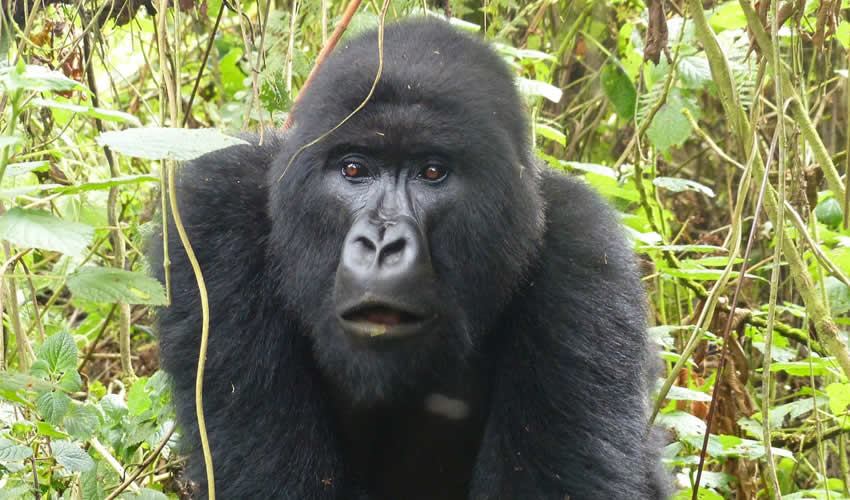 We know that for many of our clients their visit to Africa is a major investment, and so Gorilla Adventure Tours strives to ensure that your dream African safari or gorilla trekking adventure is carefully planned to create memories that will remain with you forever.
Our Tour Packages
Gorilla Adventure Tours offers you unique insights into the wonders of Rwanda, Uganda and Congo with our amazing Gorilla treks, Rwanda wildlife tours, Uganda Primates safaris and authentic Cultural Tours.
Other trips include Game safaris, bird watching safaris, chimpanzee trekking, photographic tours, cultural safaris, missionary discounted vacations, budget educational/school trips, charity challenge group and volunteerism trips.
Empowering Local Communities
We are committed both to improving the lives of local communities and to wildlife conservation. Hence, we strive to integrate responsible tourism with promoting the well-being of indigenous cultural communities.
Car Hire/ Rental
Gorilla Adventure Tours maintains a fleet of well-serviced, reliable, affordable, rental cars for hire. Take your pick from our range of salon cars (sedans), SUVs, minibuses and 4×4 vehicles. Book with us and enjoy exceptional savings without compromising on service or comfort.
We offer both the self-drive option and dedicated chauffeur services for all vehicles, from the smaller 4-10 seater cars to 35-seater buses.
Gorilla Permit Booking
If you are interested in trekking gorillas, you will need an official Gorilla Permit. Gorilla Adventure Tours will help you book Gorilla Permits in Rwanda, Uganda and DRC to ensure you do not miss out on acquiring these highly competitive items.
Hotel Reservations
Choosing the perfect hotel for your overseas trip can be tricky. Looks may be deceiving; or that great-looking hotel might be inconveniently located.
We help you make your hotel reservations and do basic on-the-ground checks to ensure that you find the ideal hotel for your planned itinerary. Get in touch with our experienced travel specialists who will assist you in finding just the right accommodation for your travel needs.
Advisory
We offer free advisory, tips and the most up to date travel-related information concerning Rwanda, Uganda and the Democratic Republic of Congo to help you make informed choices related to your trip. Feel free to contact us anytime for more information about us, whether by email or phone call.
NB: Gorilla Adventure tours is a member of both the Rwanda Tours and Travel Association (RTTA) and the Uganda Tourism Association.