Visit Tanzania with Gorilla Adventure Tours and expect the best experience on this 7 Days Serengeti National Park Safari. Visit the best places in the Serengeti to view the iconic wildebeest migration, watching as the wildebeest dodge crocodiles as they thunder across the Mara River. Enquire Now Camp out in the vast wilderness of the Serengeti in a nomadic safari camp. Float over the plains in a hot air balloon for a spectacular birds eye view of the great migration. Enjoy panoramic vistas over the plains from your private room perched up high on a Kopje. Spot the Big Five on game drives, keeping an eye out for the big cats as they prowl through the dense population of wildebeest and zebra.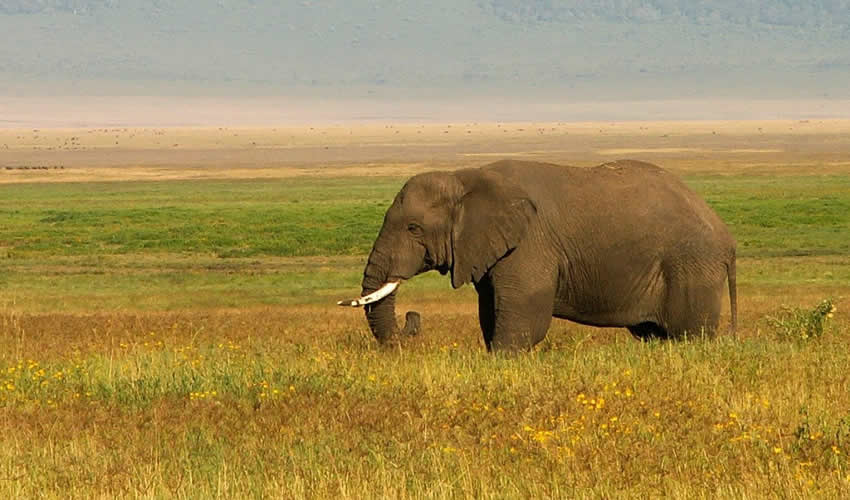 Detailed Itinerary.
Day 1 – 4: Serengeti National Park.
Drive from Kogatende airstrip to the nomadic Serengeti Safari Camp for a migration safari right in the heart of the action. The camp moves four to five times a year, picking the best spots to view the rapid and unforgettable wildebeest and zebra migrations. In the months of July to October, the camp is nestled in the Northern Serengeti, in its own corner of hidden wilderness. This is the most intense time to see the migration, and the camp has the best spot with views of the wildebeest crossing over the Mara River, dodging hungry crocodiles to find fresh grazing spots. Wake up in your private Meru tent and head out on twice daily game drives to view the migration unfold, spot plains game and prowling predators, and take the chance to see it all from the air in a hot air balloon for a truly spectacular view of the action.
Day 4 – 7: Serengeti National Park – Tanzania.
Finish your Serengeti adventure at the luxury Lamai Lodge, the most dramatic site in the Serengeti and perched high on a hill. Here, each private room has panoramic views over the Northern Serengeti Plains and are camouflaged amongst massive boulders on the little Kopje. You are very close to the Mara River, which you can explore on a game drive and view the wildebeest thunder across the waters to reach the other side. Spot the Big Five out on your safari adventures, some as they hunt through the migration looking for their prey. Finish your day out on safari with a bush picnic, before watching the sun set over the vast Serengeti – with gin and tonic in hand – from the Lamai viewing deck or swimming pool.
End of the 7 Days Serengeti National Park Safari.
Inclusions in the 7 Days Serengeti National Park Safari;
Accommodation
Game Drives & Walking Safaris
Hot Air Balloon ride
All domestic flights and transfers
English-speaking tour guide.