Visit Burundi with Gorilla Adventure Tours and be sure to have a memorable safari experience on our 6 Days Wildlife Safari in Burundi tour. Enquire Now You will visit Rusizi National Park, Karera Waterfalls, Bujumbura City and much more. Contact us to book this tour.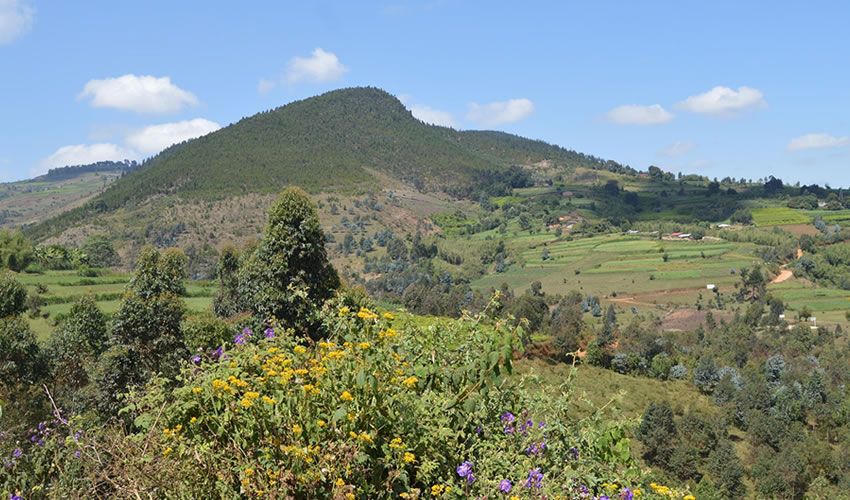 DAY 1: ARRIVAL
Arrive at the airport where a Gorilla Adventure Tours guide will meet you for transfer to your hotel for dinner and overnight in Bujumbura.
DAY 2: RUSIZI NATIONAL PARK
After breakfast, drive to Rusizi National Park, see hippos, sitatungas (antelope) and a wide variety of birds attracted to the wetland environment. During the afternoon, you are free to relax, dinner overnight at your Hotel.
DAY 3: WATERFALL VISIT AND BURUNDI NATIONAL MUSEUM
After an early breakfast we drive toward the south to visit Chutes de la Karera or the spectacular Karera Falls. Lunch on the way. In the afternoon we travel to Gitega where we visit the Burundi National Museum before returning to your hotel for dinner.
DAY 4: BUJUMBURA CITY TOUR
After breakfast, visit the mausoleum of Prince Louis Rwagasore; a hero of the independence of Burundi. Climb to the the top of the Belvedere hill, a dominating point of Bujumbura, offering a unique view over Lake Tanganyika. After lunch, drive ten kilometres south to visit "La Pierre de Stanley et Livingstone" the commemorating stone of the place where the famous explorer Stanley uttered the infamous Dr Livingstone, I presume on meeting the legendary Scotsman. This was on 25th November, 1871. Return to you Hotel, dinner, overnight.
DAY 5: RUVUBU NATIONAL PARK
After breakfast we drive to Ruvubu National Park, the largest protected area in northern Burundi. Ruvubu National Park neighbors Nyungwe National Park in Rwanda and is the largest rainforest in Burundi with wonderful hiking opportunities and views. Late in the afternoon we proceed to Bujumbura. Lunch, dinner, overnight at your Hotel.
DAY 6: KIBIRA FOREST NATIONAL PARK
After breakfast we drive to Kibira Forest National Park for a walk in the forest, have lunch. In the afternoon we travel to Bujumbura and transfer to Lake Tanganyika and relax at Saga Beach with entertainment by Burundi Drummers while enjoying a cold drink; a boat ride on the Lake Tanganyika can be arranged, and for swimmers this may be an opportunity to swim in the lake. After some shopping we transfer to the airport for departure and sadly say our personal good byes after what will have been a fantastic experience in Africa.
End of the 6 Days Wildlife Safari in Burundi.
The 6 Days Wildlife Safari in Burundi includes;
All accommodation as quoted in the text.
Safari vehicle and fuel.
English speaking tourist guide.
Game drives and walks.
Entrance fees to the national parks.
All boat tours.
Taxes.
Free mineral water in the vehicle during the tour.
Excluded in the 6 Days Wildlife Safari in Burundi.
International flights.
Visa fees.
Drinks / alcoholic drinks.
Additional meals.
Tips.
Activities not part of the described programme.
International travel insurance.
Items of personal nature / souvenirs.