This 4 Days Virunga and Nyiragongo Volcano Safari starts and ends in Kigali, Rwanda and also takes you to take part in gorilla trekking in Virunga National Park in DRC. Enquire Now Later visit the Nyiragongo Volcano which is a spectacular volcano that hosts one of the worlds largest and rarest lava lakes, making it one of Africa's most exciting and rewarding hiking experiences. Contact us at Gorilla Adventure Tours to book this tour.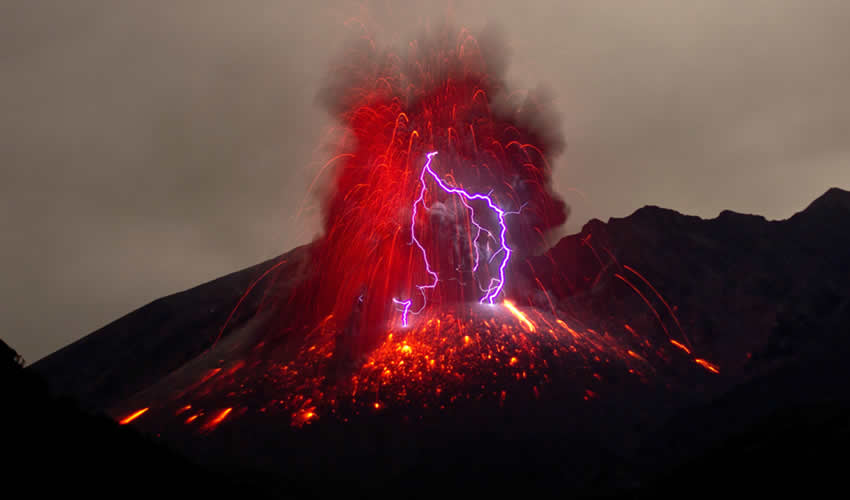 Day 1: Transfer to Virunga National Park in DRC
You will be picked very early morning from your hotel in Kigali by a Gorilla Adventure Tours driver guide who will transfer you to Goma Grande Barriere border crossing in the Democratic Republic of Congo at 10:30 am and ensure check-in with Virunga tourism office by 11:15 am. The tourism office is conveniently located in the Grande Barriere border post building, opposite passport control. Guests will receive gorilla and volcano trek permits at check-in which must be presented at the start of each trek. Once check-in is complete, you will proceed to Kibumba Tented Camp for dinner and overnight stay.
Day 2: Gorilla Tracking in Virunga National Park
After an early breakfast at Kibumba Tented Camp, you will head down the hill to meet their Ranger guides and have a briefing before the gorilla trek in Virunga National Park. Gorilla trekking in Virunga usually requires 1-2.5 hours of hiking each way, depending on the location of the gorilla group being trekked and the difficulty of the terrain. This is a day to encounter the endangered species in the wilderness as you observe more about their human-like characters and you will have the best with the gorillas. After spending the allotted hour with the gorilla group, trekkers will make their way back to camp, enjoy a late lunch and have the rest of the day at leisure, including time for nature walks and bird watching.
Day 3: Nyiragongo Volcano Hiking
After breakfast in Kibumba, you will be transported to the Kibati Ranger Post at 8:15 am, the departure point for the Nyiragongo volcano trek. On arrival to Kibati, guests will receive a briefing and will have the opportunity to hire porters. The climb up the Nyiragongo volcano will take around four to six hours and trekkers will overnight on the summit. The party will be lead and escorted by a set of rangers/guides and a small contingent of porters.
Later you will return to a designated spot at the crater's edge to gaze and appreciate again Mount Nyiragongo's molten lava lake. In the dark of night, one is able to appreciate better the dark crusty surface of lava, spliced and splitting into ever-changing plates.
Day 4: Return to Kigali  – Departure
After an early morning breakfast, you descend from to Kibati. The descent generally takes 2-3 hours. Back at Kibati, your transport will be waiting to take you back to Goma before crossing back into Rwanda.  It will be about 3 hours of driving before we arrive Kigali International Airport from where you catch your departure flight.
End of the 4 Days Virunga and Nyiragongo Volcano Safari.
The 4 Days Virunga and Nyiragongo Volcano Safari cost includes;
1 Gorilla trekking permit per person.
Volcano hiking permit.
Accommodation & meals as indicated.
4×4 safari vehicle.
A professional English speaking knowledgeable driver guide.
Bottled drinking water on board.
However, the 4 Days Virunga and Nyiragongo Volcano Safari cost excludes;
International flights & Visas.
Tips.
Drinks.
Any changes to the itinerary.
Laundry.