This 4 Days DRC Gorilla Trekking Tour will give you a great experience of exploring one of the most touristic attractions in Congo. Enquire Now Experience a truly natural state with a great stunning view of the famous Nyiragongo Volcano from a distance, with a great opportunity to come face to face with the Mountain Gorillas in DRC. Gorilla Adventure Tours takes you to explore this and more in DRC.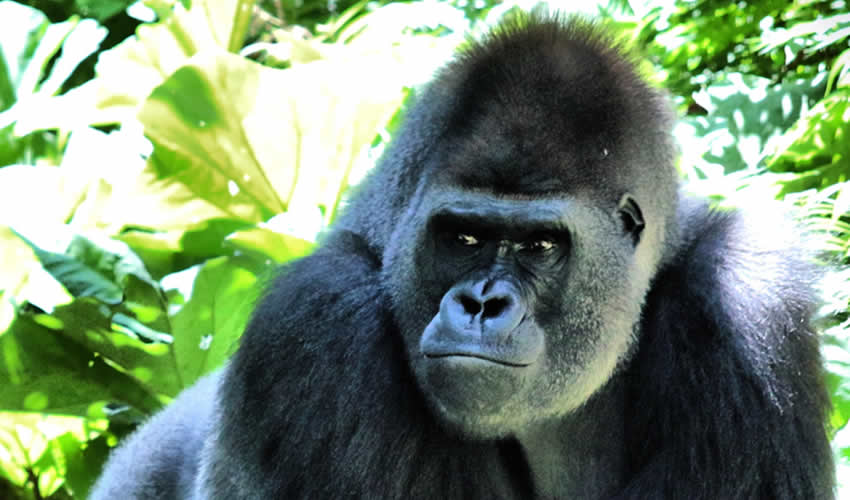 Detailed Itinerary.
Day 1: Arrival – Kigali.
Upon arrival at Kigali International Airport, you will be met by a Gorilla Adventure Tours guide who will warmly welcome you to Rwanda and later drive you to your booked hotel for you to check in. Depending on your arrival time you will be taken on a tour of Kigali City and later return to the hotel for dinner and overnight stay.
Meal Plan: (Dinner).
Day 2: Transfer to DRC
After having your early morning breakfast, you will embark on a journey to DRC with great view of the country side. Arrive at Grande Barriere border crossing at 10:30am and ensure check-in with Virunga tourism office by 11:15am. The tourism office is conveniently located in the Grande Barriere border post building, opposite passport control. Guests will receive gorilla and volcano trek permits at check-in which must be presented at the start of each trek. Once check-in is complete, visitors will be transported to Kibumba Tented Camp for your overnight stay.
Meal Plan: (Breakfast, Lunch, Dinner).
Day 3: Gorilla Trekking in DRC.
Have an early morning breakfast at Kibumba Tented Camp and head down the hill to meet your guides and have a briefing before the gorilla trek. Treks usually require one to two and a half hours of hiking each way, depending on location of the gorilla group being trekked and the difficulty of the terrain. After spending the allotted hour with the gorilla family group, trekkers will make their way back to camp, enjoy a late lunch and have the rest of the day at leisure, including time for nature walks and bird watching.
Meal Plan: (Breakfast, Lunch, Dinner).
Day 4: Transfer to Kigali.
You will have an early morning breakfast and transfer back to Goma with drop-off at the Grande Barriere. Later cross the border back to Rwanda and proceed to Kigali. If time allows, you will do Kigali city tour, by visiting the genocide memorial ground, art galleries and the local market for your shopping, before being transferred to the airport to catch up with you evening flight back home.
Meal Plan: (Breakfast, Lunch).
End of the 4 Days DRC Gorilla Trekking Tour.
The 4 Days DRC Gorilla Trekking Tour cost includes;
Accommodation as per the itinerary.
1 Gorilla trekking Permit per person.
Ground transportation.
Englisg-speaking tour guide.
Local guide.
Meals.
Bottled Water.
Not included in this 4 Days DRC Gorilla Trekking Tour: Rwandan Visa, Congo Visa, Drinks, Nyiragongo backpack, porter fees, flight fares, gratuities and anything of a personal nature.