This 11 Days Ngorongoro Serengeti Zanzibar Tour takes travelers from the coffee plantations of Arusha to safaris in the Serengeti and Ngorongoro Crater before bringing the journey to an end on the mesmerising island of Zanzibar. Enquire Now This journey showcases the breathtaking wildlife & landscapes of Tanzania, a country packed with natural and cultural attractions which are all covered in one unbelievable holiday.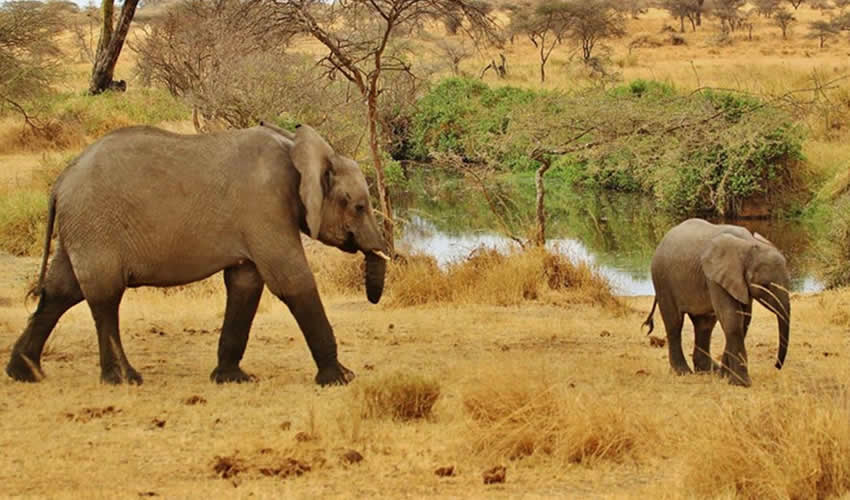 Detailed Itinerary.
Day 1: Arusha.
The charming town of Arusha rests beneath the mighty gaze of Mount Meru and is an ideal base to explore Tanzania's Northern Safari Circuit. It's hard to think of another place in the world that is in close proximity to such a variety of national parks and game reserves! Here, the Serengeti and Ngorongoro Crater are only a flight away from Arusha's beloved coffee plantations.
Days 2 – 3: Ngorongoro Crater.
Tanzania's Ngorongoro Crater has been part of the Ngorongoro Conservation Area (a UNESCO World Heritage Site) since 1973. Aside from boasting a fertile floor and thus an abundance of wildlife (notably the Big 5), the crater is also the only intact caldera left in the world.
Days 4 – 6: Serengeti National Park.
Stretching itself across 1.5 million hectares of land, the Serengeti National Park is known for its impressive population of wildlife—most notably the Big 5. It is perhaps more renowned for being part of the stage on which the annual Great Migration plays out. Each year, over two million wildebeest, a fair number of gazelles, and small following of zebra seek better grazing areas by migrating south in the Serengeti, then west and north into the Maasai Mara before eventually returning.
Days 7 – 11: Zanzibar Archipelago.
The Zanzibar Archipelago is made up of a chain of islands in the Indian Ocean off the coast of Tanzania. Centuries ago, the island was an important area for the spice trade, first with the Arab world since the eleventh century, before falling under the rule of Arab sultans who reigned over the islands for a number of years, integrating with the local Swahili.
End of the 11 Days Ngorongoro Serengeti Zanzibar Tour.
Included in the 11 Days Ngorongoro Serengeti Zanzibar Tour are;
Meals & Beverages.
Scheduled Activities.
Transport Logistics.
Applicable Fees and Levies.
Excluded in the 11 Days Ngorongoro Serengeti Zanzibar Tour are;
Gratuities.
International Flights.
Comprehensive Travel Insurance.
Items not mentioned under Inclusions.